Chaplain
Fr. Jerry Carey is our school chaplain. Fr. Jerry can be seen (and heard) in the Leaving Cert area each day at breaktime. He is a familiar face in our school community and is called upon in times of joy and sadness. He works closely with the pastoral care team in the school.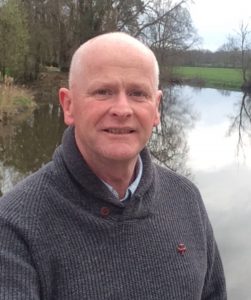 Together with members of the teaching staff he accompanies our school tour abroad each year. Mission week and in particular the Buzz Club couldn't take place without him. Through his work and contact with the school Fr. Jerry endeavours to create links with the local parish and school.
Enormous credit is due to Fr. Jerry for our new prayer room. This is viewed as a little oasis of calm within the school where individuals or groups can find peace and calm to reflect and pray in moments of necessity. Here too we mark different seasons of the year – November remembrance month, Advent and Lent. Mass is celebrated here each morning before the state exams.
Fr. Jerry also organises the annual youth pilgrimage to Taize, France in July. The pilgrimage is supported by many of our past pupils.
Every effort is made to provide students with a relevant, challenging and thorough religious education. Retreats, Liturgies and Prayer Services are central to school life. We are fortunate in having a dedicated team of Religion teachers who work with our school chaplain to make all this happen.