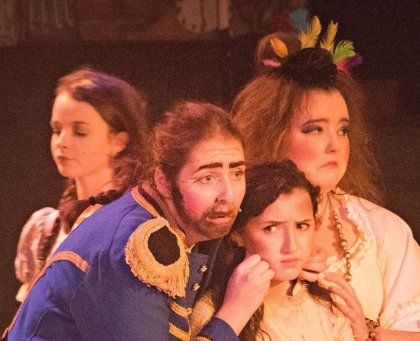 School Musical
The staging of our annual musical continues a long tradition of music and drama in the school's history. It can be noted from the annals of 1860 "besides the usual liberal course of English, students were taught the accomplishments of music, drawing and modern languages." When the school opened in 1860 "two magnificent pianos" were among the first items of expenditure.
Shows from the 1940s and 1950s include The Gondoliers (1940), Bohemian Girl (1951), The Arcadian (1954). Today all Fourth Year, Transition Year and Leaving Certificate Applied 1 students are involved in our school musical, either on stage, in the orchestra or behind the scenes.
2014 saw a return to Joseph And His Amazing Technicolour Dream coat which was produced in the school in 1986. Past productions have included such favourites as Chess, Les Miserables, Fiddler on the Roof, Jesus Christ Super Star, Grease, Honk, Oliver, My Fair Lady, Beauty and the Beast, Mamma Mia and
Cats.
Through involvement in the school musical each student becomes part of a group whose success depends upon teamwork and co-operation. Discovering the advantages of working with others and
contributing to the overall success of the group is a valuable experience that each student will carry through the rest of her life.
The school show is consistently regarded as one of the main highlights of a student's time in Colaiste Muire.
See full list of Musicals