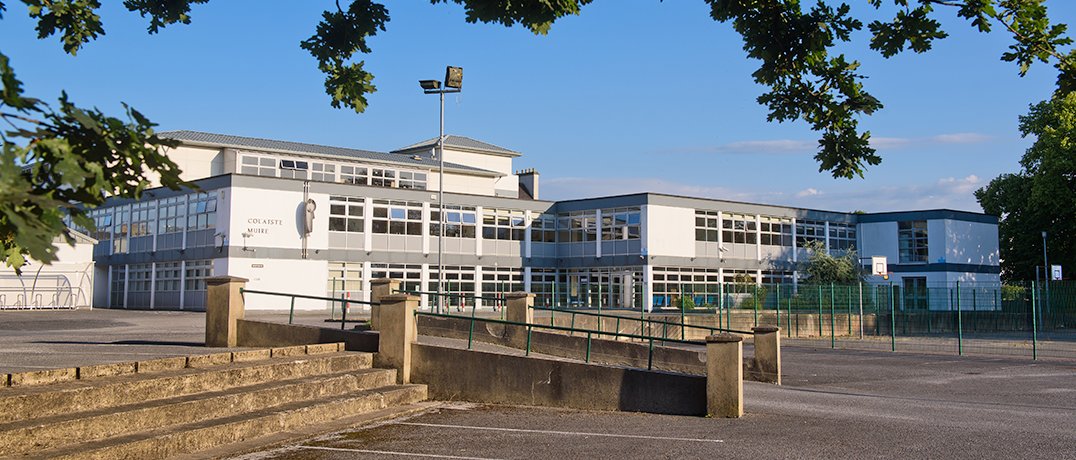 About
CEIST / Ethos
Coláiste Muire is under the trusteeship of CEIST, which means Catholic Education and Irish Schools Trust. The aim of CEIST is to continue to nurture and support the Catholic ethos of Coláiste Muire and other similar schools so that a values-based education can continue to be available to parents and young people in the Irish educational system…..
Mission Statement
Coláiste Muire is committed to developing a dynamic Christian School Community which fosters spiritual and personal development. We strive for academic excellence and seek to nurture a sense of self -worth while having a particular concern for the needs of the academically and socially disadvantaged.
Board of Management
Coláiste Muire is managed by a Board of Management. The eight person board is comprised of four members nominated by the trustees of the school, two parents of students currently in the school and two members of the teaching staff.
Click on the link to view. Coláiste Muire Board of Management
Coláiste Muire Today
Coláiste Muire is a vibrant school renowned for innovation and curriculum development. We cater for girls in the Ennis area and environs and seek to provide a holistic education in a supporting and caring environment.  The school offers a modern progressive academic curriculum alongside an extensive range of co-curricular and extra-curricular activities.