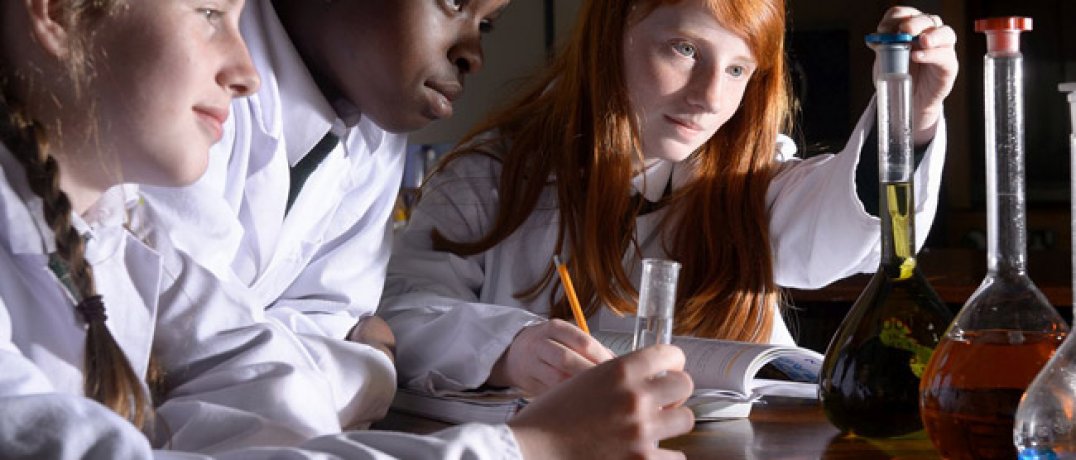 Science
In Coláiste Muire it is compulsory for each student to study Science at Junior Cycle. We offer Biology, Chemistry and Physics as optional subjects at senior cycle. The Transition Year Science programme includes elements of Biology, Chemistry and Physics. To enhance their career options, students are encouraged to select at least one science subject for their Leaving Certificate. Many of our students proceed to further study in the medical, paramedical or science field.
Students studying Science in Coláiste Muire have access to modern well equipped facilities as follows. We have a full time Laboratory Technician giving each student the opportunity to have individual hands-on experience of the full range of practical activities in all our Science syllabi.
Five science laboratories equipped with up to date equipment to facilitate practical work for all Science, Physics, Chemistry and Biology subjects.
Two Prep rooms – one at ground floor and one at upper level.
CD, DVD and Video Library.
Data Projectors , Lap tops and Over head Projectors.
Data-logging equipment for practical work.
Use of Computer Rooms 49 and 12 as required.