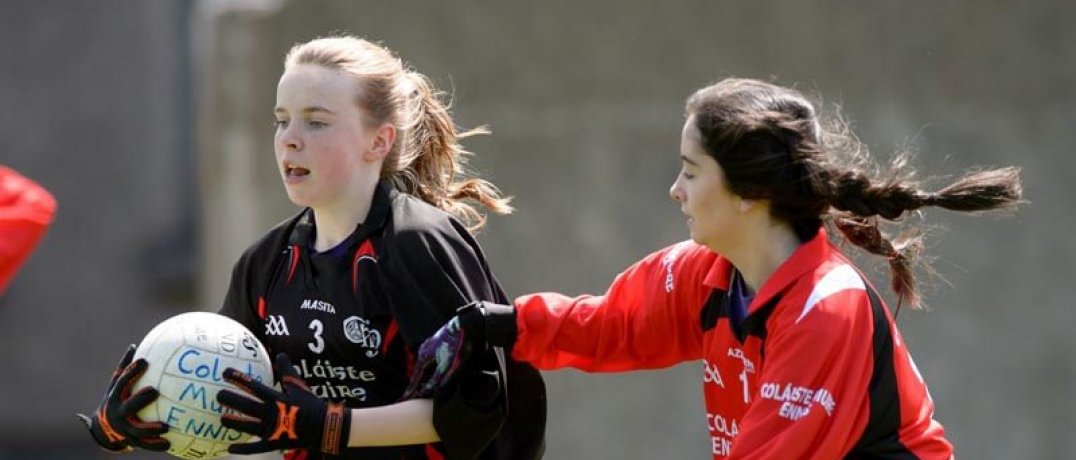 Sports
Coláiste Muire has a very modern well equipped Sports Hall. The hall has a play area of approximately 480 square metres with facilities for gymnastics and indoor games such as tennis, badminton, volleyball , uni hoc and indoor soccer.
There is a large viewing area as well as a staff room, canteen, and changing rooms with showers. To the side of our Sports Hall there are two lined courts that can be used for either tennis or volleyball. Two basketball courts are located nearer the main school building.  Our 'back pitch' which is located to the rear of Maoin  Cheoil is used for camogie, gaelic football, rounders and football. It is also the venue for first year camogie and soccer matches.
Our school has access to Lees Road facilities. Senior camogie, gaelic football and soccer matches take place here. We are 5 minutes walk from the Ennis swimming pool and fitness centre.