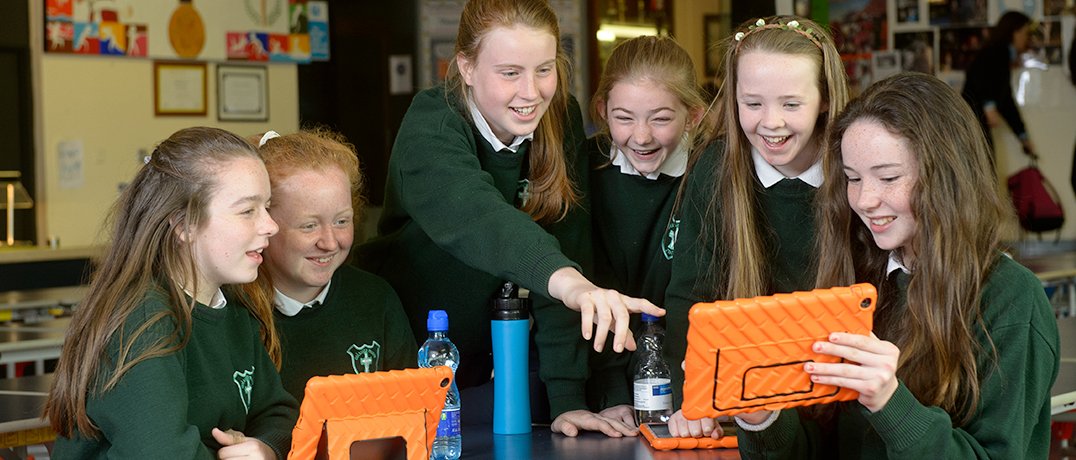 Junior Cycle
New Junior Cert Explained
The new Junior Cert involves some changes to assessment.
---
Junior Cert Programme
The Junior Certificate is a three-year programme. Students study eleven subjects for their Junior Cert Examination. Subjects can be taken at ordinary or higher level.
Core Subjects:
Irish, English, Mathematics, French or German, History, Geography, Religious Education, Science, Business Studies, C.S.P.E.
Optional Subjects (Select One)
2nd language, Technology, Technical Graphics, Art Craft & Design, Home Economics, Music
Non-Examination Subjects:
Choir / S.P.H.E. / I.T. /Physical Education /Guidance & Counselling
---
VSware Reports
Explaination of the features of Quality in English, Science and Business to assist parents to interpret their daughter's VSware report.
---
Junior Cycle Key Dates 2018/2019