Prayer Room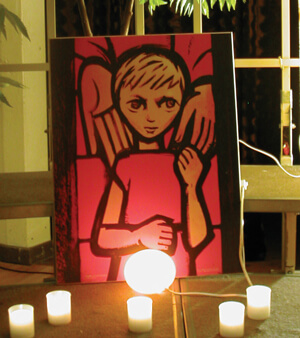 A little oasis of calm within the school where individuals or groups can find peace and calm to reflect and pray in moments of necessity.
Here too we mark different seasons of the year – November remembrance month, Advent and Lent.
Mass is celebrated here each morning before the state exams.