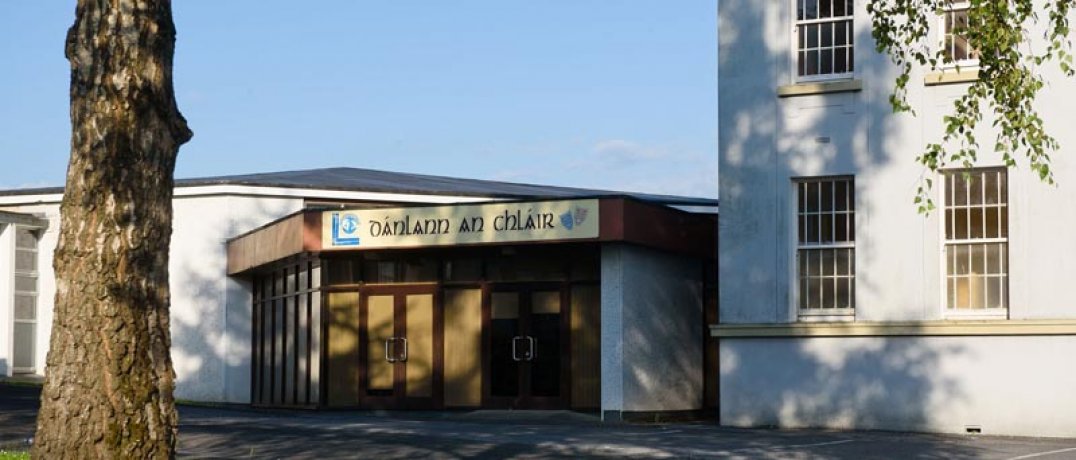 Danlann an Chláir
The Dánlann is viewed as an ideal and practical area for the presentation of musical, choral, dance, drama and arts performances. It was built to allow for the most modern in acoustical facilities.
The Dánlann is semi-circular in shape with an open plan stage area, providing tiered seating. It assists greatly in many of the school's educational programmes.
It provides the venue for Coláiste Muire's annual school musical. Information evenings for students and parents are also presented here.