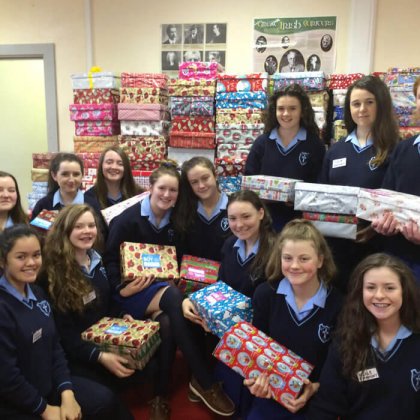 Shoebox Appeal
The Christmas Shoe box appeal is a project run by the Irish charity Team Hope dedicated to sharing the joy of Christmas with children living in some of the poorest parts of the world.
Colaiste Muire supports the Christmas shoe box appeal every year. This year the Christmas shoe boxes will be sent to disadvantaged children living in eastern European countries such as Belarus and Moldova and African countries including Rwanda and Burundi.These Christmas shoe boxes, filled with simple gifts, bring some much needed happiness into the lives of these children at Christmas.
Thanks to TY5 who organised a cake sale for the shoe box appeal. Thanks also to Ms. Browne and Ms. Hooke for their work each year on the shoe box appeal.