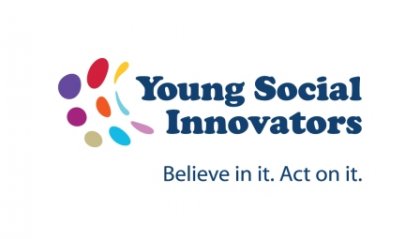 YSI
All of our TY classes have the option of participating in YSI annually. We have a long history of involvement with YSI and have won the National Award on two occasions with our investigation into eating disorders "Starving to Impress (2008)", and our investigation of cyber bullying "Beware of IT (2014)".
As a young innovator , a student will be challenged to look at the world around them and to identify and explore issues affecting them, their friends, their community and wider society. More than just coming up with a solution, students will be asked to put that idea into action and to create change. They will see other perspectives, using their own expertise and creativity to design solutions based on real human experience and need. They will gain real experience working in a team and develop skills in leadership, communication and project planning and management.
During the YSI experience, students are asked to identify and develop their own wisdom, strengths, talents and take action in a way that not only makes a difference but is also fun! YSI truly believes that everyone has the power to be an innovator. By working with their friends, teachers, educators and other members of the community, a TY student can be a force for social good.
Hannah Keane TY2 and a group of students in TY2 are working on a really interesting project this year entitled "TSLA" which stands for The Strangers Letter Association. The are aiming to improve the creative writing skills of students in a fun, safe way so that they can develop key skills without it feeling like work, and develop an interest in reading for pleasure.
Our TY1 class are looking at the issue of teen gambling with their project "Bet you never knew"
Participating in YSI ensures TY students develop many transferable skills including:
Empowerment
Ability to seek solutions
Flexibility
Leadership
Empathy
Self awareness
Awareness of social need
Appreciating difference
Coping strategies
Self Esteem
Critical thinking
Creative thinking
Collaboration
Communication
Community
Social innovation is 'the practice of using creativity to develop solutions which improve the wellbeing of people and society'. A social innovator is someone who uses their creativity and talents to make a difference. Working with others in a team you explore an issue of concern, get to understand it and come up and do something innovative to address that concern.