Ceist Catholic Education
Since 1860 ownership of Coláiste Muire and responsibility for the quality of its educational service have rested with the Sisters of Mercy, its trustees. Recognising the need for change, they have
been part of a collaborative project with four other congregations to transfer their secondary schools – including Coláiste Muire – to a new trustee body called CEIST, which means Catholic Education an Irish Schools Trust. CEIST was incorporated as a company in May 2007 and took over from the congregations the trusteeship of 112 voluntary secondary schools located throughout the country.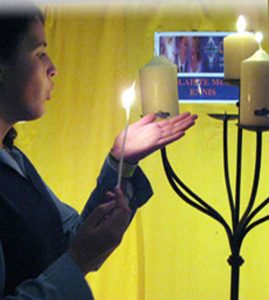 The aim of CEIST is to continue to nurture and support the Catholic ethos of Coláiste Muire and other similar schools so that a values-based education can continue to be available, as a choice, to
parents and young people in the Irish educational system. The CEIST Charter expresses the values which we endeavor to live out in the schools.
The Board of Management is confident that the wisdom, foresight and commitment of the Sisters of Mercy and the other congregations involved in the setting up CEIST will bear much fruit
for good. The Board welcomes its new trustees and is confident that Coláiste Muire will continue its long tradition of excellence in education and pastoral care for all.
Welcome to this CEIST school! We look forward to working with all the partners in providing the best possible education for each student.
Beannacht Dé ort.
Canice Hanrahan RSM
Chairperson,
Board of Management